The Kubota U55-4 excavator offers customers versatility never seen before in the midsize 5 tonne excavator market. Powered by a reliable Kubota 47.6HP engine, the Kubota U55-4 features a compact and well-balanced design, combining exceptional power and the versatility to tackle any job and working condition with ease.
When its time to replace your used tracks or pads with new ones, DEKK can supply the Kubota U55-4 excavator rubber tracks and rubber pads. They're guaranteed to fit your machine or your money back and help to provide a smooth ride for the operator with reduced vibration and noise.
The rubber track tread pattern design helps to reduce surface damage and improve traction when operating on a range of surfaces.
The core of the DEKK rubber track has been designed with a fully molded precision fitted steel bar, adding strength and durability to the track and reducing the risk of detracking. Coupled with the increased wear resistance capabilities found in the rubber compound punctures and tears are greatly reduced, minimising machine downtime and maximising performance.
In addition, the Kubota U55-4 excavator rubber tracks are supplied with the industry first 24-month full replacement warranty for added peace of mind.  DEKK rubber pads to suit the U55-4 excavator are supplied with a 12-month full replacement warranty. Our warranties are a further testament to the quality and performance capabilities of our tracks and pads.
View Kubota U55-4 excavator rubber tracks, part number RT4433 and size 400×72.5×74.
View the Kubota U55-4 excavator rubber pads: MG400G Bolt-on rubber pad & Clip-on rubber pad, size (400 wide).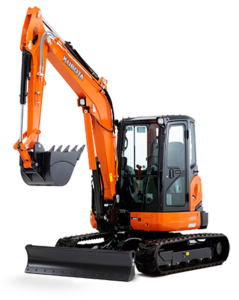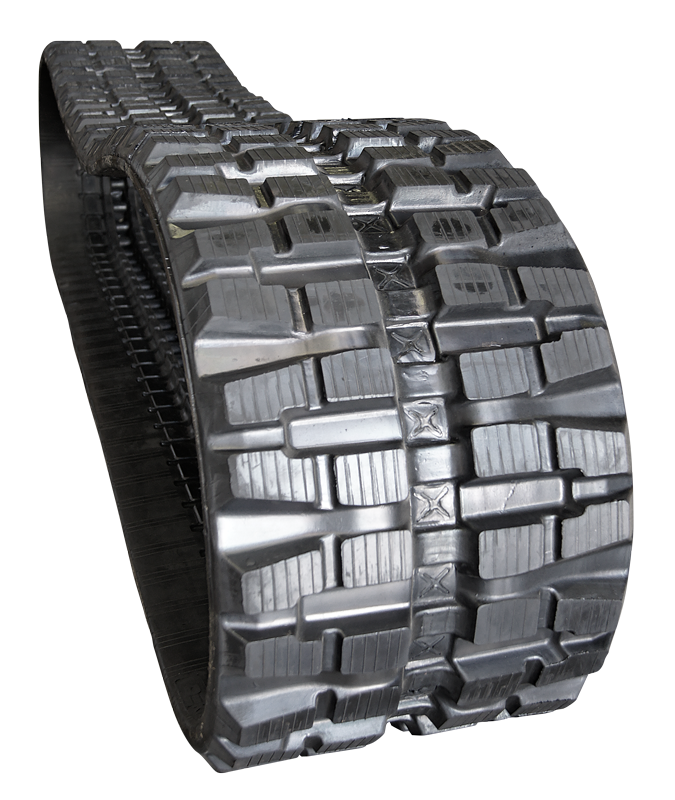 On the U55-4 excavator, your comfort truly comes first. The luxurious cab features a wider entrance, generous legroom and a deluxe seat. The Roll-over Protective Structure (ROPS) and Falling Object Protection Structure (FOPS) maximize safety. Operability is greatly enhanced with more easy-to-use features than ever before.
Combining the power for demanding jobs and the versatility to work in any condition, the Kubota U55-4 excavator is ready to take on most challenges. Designed with excellent stability and its versatility is greatly enhanced with precise oil flow control for auxiliary circuits. With upgraded digging and lifting power, smoother travel performance and combined with a set of DEKK U55-4 excavator tracks, this Kubota truly has it all.
To place an order for your tracks and pads call 1300 335 528 or email [email protected].