DEKK Bolt On Rubber Pads for Skidsteers and Crawlers
Having this issue with your current bolt-on rubber pads? It is common.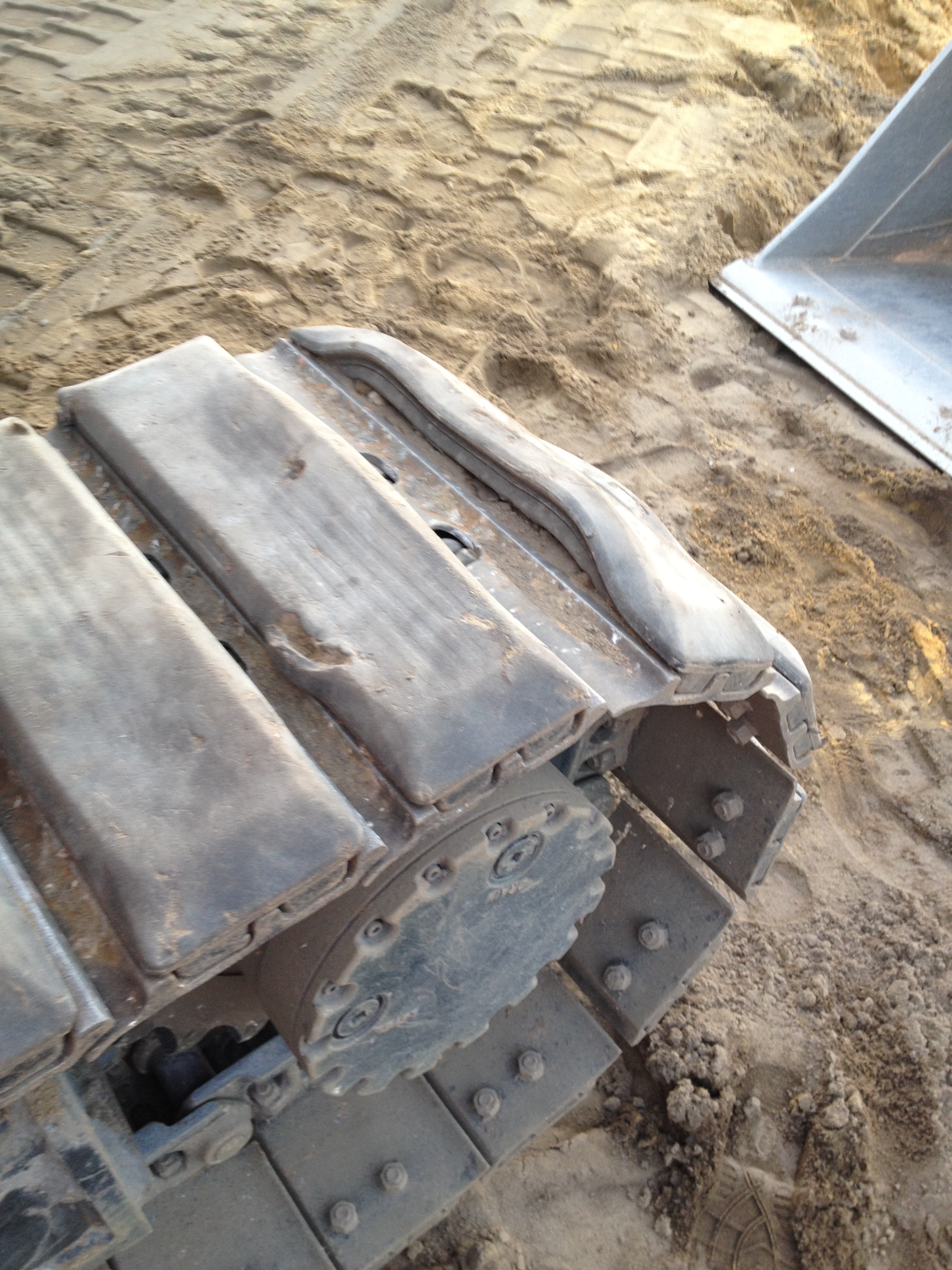 The cause of this issue is when sand and other earthly material are forced through the track chain by the sprocket when the machine is tracking, causing a build of pressure and forcing the rubber pad off the backing plate.
The solution to the problem is simple for DEKK.
We have re-engineered the backing plate of the rubber pad to align with the steel grouser plate and created the same release hole right through the center of the pad without compromising any strength.
Because Bolt On Rubber Pads are the more common of skidsteer or crawler carrier rubber pads, we are now stocking this style is all the common bolt on sizes from 400mm wide to 600mm wide.
Where Bolt On Rubber Pads are not an option because the grouser plates are not drilled to suit the bolt through type fastening, DEKK stock all sizes in the Clip On Rubber Pads and Chain On Rubber Pads.
With all hardware supplied, DEKK has the solution!
Contact us for your Rubber Pads & Rubber Tracks requirements on 1300 335 528 or email [email protected]