DEKK's range of Rubber Pads are available in 3 configurations i.e. Clip-On, Bolt-On and Chain-On and have been designed to fit easily onto existing steel tracks on excavators, profilers and drilling machines. DEKK Rubber pads also help to alleviate surface damage, noise and vibration caused by steel tracks.
Our rubber pads are manufactured using heavy duty, natural and synthetic fibre Virgin rubber with a life span of 3 to 5 years depending on the application and surface the rubber pads are operating in. In addition, molded into the rubber pad is a 4mm steel core bar for added strength and durability, minimising pad flex and delamination.
Worn or damaged pads can be quickly and easily installed, resulting in reduced maintenance and downtime out in the field DEKK rubber pads can also be used in a variety of applications and conditions to ensure you get the job done.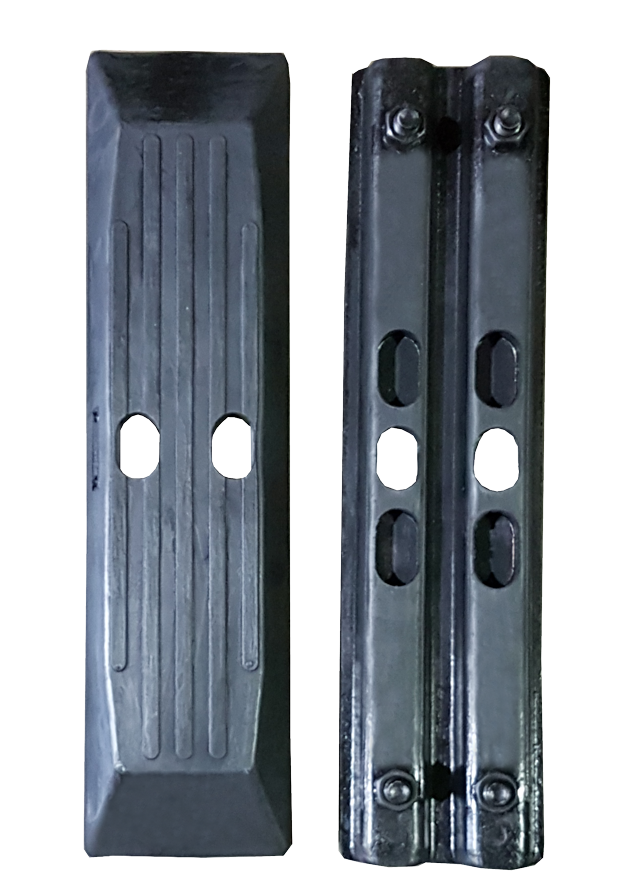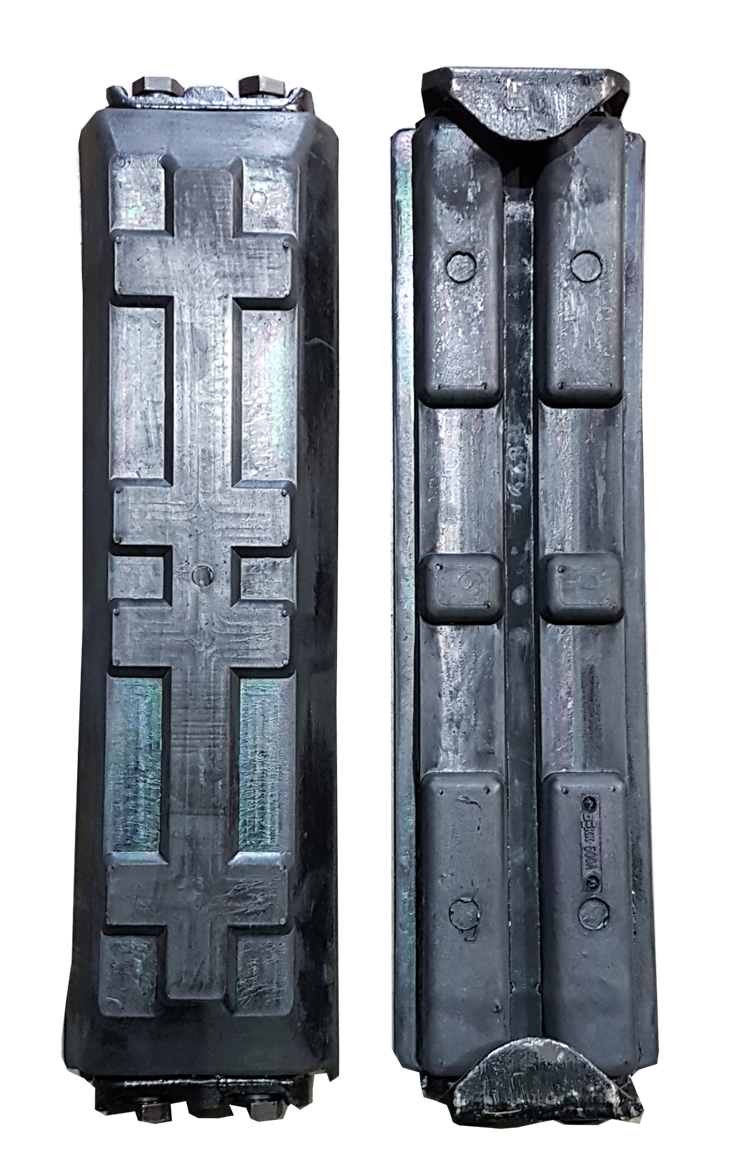 DEKK Bolt-On rubber pads are designed with a unique 2 holes for pressure relief, allowing sand and other material to pass through them during operation, alleviating buildup of pressure behind the pads, which causes damage or dislodgement of the rubber pads from the machine.
DEKK Clip-on rubber pads are designed to easily clip onto the end of existing steel grouser plates and are used when pre-drilled holes do not exist on the grouser plate. As a result of the clip-on design, operators can safely replace worn pads out in the field without having to get underneath the machine improving safety.
DEKK Chain-On rubber pads are designed to be chained directly onto the track chain using track bolts rather than grouser plates for quick and easy installation.
DEKK rubber pads are supplied with a 12-month Full Replacement Warranty and our guarantee that they'll fit your machine or your money back. In addition, we will also beat any cheaper competitor price by 5% for the same pad, as a promise to you that our prices are the best.
As an added incentive, we're running an exciting promotion, where by simply purchasing any set of DEKK Rubber Tracks or Rubber Pads, you will automatically enter the draw for a chance to win a Yamaha YZ250FJ Motorcycle valued at over $11,000. The promotion ends on November 13, 2018 and conditions apply, so visit dekktrack.com.au for promotion details. Call 1300 335 528 or email [email protected] to place an order on a set of rubber pads or rubber tracks today.